Our Products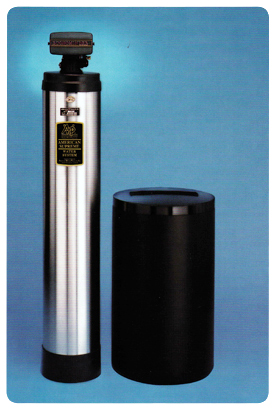 Product Information
American Supreme Water System
American Supreme Water System
American Supreme Water System This system outperforms any comparable unit you can buy. The unique "Four Stage Process" makes the difference!
SPARKLING FRESH WATER:
Our conditioner refines, filters, clarifies and polished your own tap water, making it crystal clear and odor free as any "mountain spring" bottled water. It also removes environmental pollutants including detergents, iron and other suspended matter.
TASTES BETTER:
Most home water conditioners use only the first-stage mineral in their filtration process, leaving residue elements and an unpalatable "soft water" taste. The additional treatment by the American Supreme is your assurance of soft, sparkling fresh water every time you turn on the tap.
HOW IT WORKS:
In the first stage of the American Supreme Water System process, raw untreated tap water flows through a softening mineral where it is softened, filtered, and iron is removed. In the second stage, the newly filtered water is passed through a charcoal filter that removes undesirable taste and odors. In the third stage the water flows through high grade silica, removing cloudiness and "polishing" the water to sparkling clarity. In the fourth stage the water is again filtered, this time passing through a quartz filter to provide you with soft, clear, delicious-tasting water.
SOLID CONSTRUCTION:
The inner tank is a heavy plastic blow-molded cylinder surrounded by a fiberglass filament center tank and cased in a polished stainless steel outer tank.
OUTSTANDING FEATURES:
Non-electric mechanical meter monitors capacity.
Regenerates only when necessary… All automatically.
Proven reliability.
Maximized savings up to 50% on salt.
Has an automatic reserve capacity.
Remembers how much soft water you use.
Very dependable.
Never regenerates too late or too soon.
Has only one moving part in the metering system.
Virtually pure drinking and cooking water.
The American Supreme Water System is built with top of the line components in the industry. The Fleck control head and Purolite resin in the Pentair media tank are built to last and sold to many companies for private labeling. Please Contact Us to find out more information.
Your Guarantee of Quality and Value
Your American Supreme Water System is backed by the highest standards of design and construction in the water treatment industry. Thousands of quality American Supreme Water Systems units can be found in restaurants, hotels, hospitals and other public institutions across the country. The same dedication to quality, dependability and performance goes into every American Supreme Water System. Superior design, rigid testing and a limited lifetime warranty are your assurance of the finest conditioning at the best possible price.
---